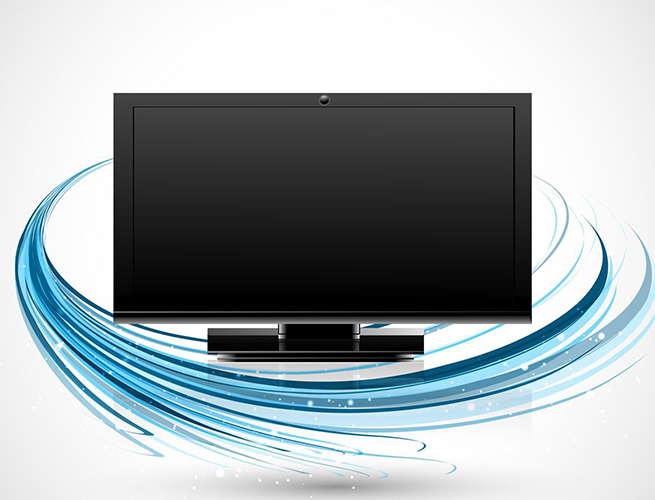 In today's digital age, television is not just a source of entertainment; it's an integral part of our lives. Whether you're binge-watching your favourite shows, catching up on the news, or gaming, a malfunctioning TV can disrupt your daily routine. That's why finding a reliable TV service center in Hyderabad is crucial. 
Understanding the Importance of a Reliable TV Service Centre
Your television is an investment, and when it encounters technical issues, you don't want just anyone tinkering with it. A reliable TV service center in Hyderabad can make the difference between a quick, cost-effective repair and a shoddy job that leads to more problems down the road. Here's why choosing the right service center is vital:
 Expertise and Experience
Reliable service centers have a team of skilled technicians with years of experience. They can diagnose and fix a wide range of TV issues, from minor glitches to major malfunctions. Their expertise ensures that your TV is in capable hands.
 Genuine Parts
Authenticity matters when it comes to replacement parts. Reputable service centers use genuine components that are compatible with your TV brand and model. This ensures the longevity and performance of your television after the repair.
 Timely Service
A reliable service center understands the urgency of your situation. They strive to provide quick turnaround times, minimising the inconvenience caused by a malfunctioning TV.
 Cost-Effective Solutions
The right service  center aims to provide cost-effective solutions. They won't push unnecessary repairs or replacements, saving you money in the long run.
Now that you understand why choosing a reliable TV service center in Hyderabad  is crucial, let's delve into the steps to find the perfect one in Hyderabad.
Steps to Choose a Reliable TV Service Centre
1. Research and Recommendations
Start your search by conducting thorough research. Ask friends, family, and colleagues for recommendations. Personal referrals are often the most reliable way to find a trustworthy service center. Additionally, look for online reviews and ratings on platforms like Google, Yelp, or Facebook. This will give you insights into other customers' experiences with different service centers in Hyderabad.
2. Check for Authorised Service Centers
Many TV brands have authorised service centers in Hyderabad. These centers are certified by the manufacturer to provide repairs for their products. Going to an authorised service center ensures that your TV is handled by technicians who are trained specifically for your brand.
3. Verify Credentials and Licences
Before entrusting your TV to any service center, verify their credentials and licences. A legitimate TV service center should be registered and compliant with local regulations. This step helps you avoid unscrupulous repair shops that may not have the necessary qualifications.
4. Inquire About Technicians' Expertise
When contacting a service center, don't hesitate to ask about their technicians' expertise. Enquire about their training, certifications, and experience in repairing TVs. Experienced technicians are more likely to diagnose and resolve issues accurately.
5. Ask About Warranty
Reputable service centers often provide warranties for their repairs. Inquire about the warranty terms and duration. A warranty assures you that the service center stands behind their work and will address any issues that may arise after the repair.
6. Request a Quote
Obtain a detailed quote for the repair before you proceed. The quote should include the cost of labour, any replacement parts, and any additional charges. A transparent and upfront quote ensures there are no surprises when you receive the final bill.
7. Visit the Service Center
If possible, visit the service center in person. This gives you an opportunity to assess their facilities, customer service, and overall professionalism. A well-organised and clean service center often reflects their commitment to quality.
8. Compare Pricing
While cost should not be the sole determining factor, it's essential to compare pricing among different service centers. Be cautious of extremely low prices, as they may indicate subpar quality or the use of inferior replacement parts.
9. Ask About Turnaround Time
Inquire about the estimated turnaround time for your TV repair. A reliable TV Service center in Hyderabad should provide a reasonable time frame for completing the work. This is especially important if you depend heavily on your television for daily entertainment.
10. Seek Recommendations for Preventive Maintenance
Once your TV is repaired, ask the service center for recommendations on preventive maintenance. Proper care and maintenance can extend the life of your TV and minimize the need for future repairs.
Choosing a reliable TV service center in Hyderabad is a decision that directly impacts the longevity and performance of your television. By following the steps outlined in this guide, you can make an informed choice and ensure that your TV is in capable hands. Remember to prioritise expertise, authenticity, and customer satisfaction when making your decision.
If you're in Hyderabad and in need of a trustworthy TV service center, consider reaching out to Serve Hyderabad. We are located at Laxmi Residency, 3-105/6/23, near Ambedkar Statue, Penta Reddy Colony, West Hanuman Nagar, Boduppal, Hyderabad, Telangana 500039. You can contact us at servehyderabad@gmail.com or call us at +91 8886609933 or +91 8886654411. Our team of experienced technicians is dedicated to providing high-quality TV repair services and ensuring your satisfaction. Don't let a malfunctioning TV disrupt your life; trust Serve Hyderabad to get it back in working order.